The other night I headed downtown to A Taste of Edmonton, a festival that showcases 40 of Edmonton's best restaurants, and gives you a chance to sample their dishes. This was the first time I've gone, and while it's expensive and crowded, I had a great time and certainly enjoyed the food.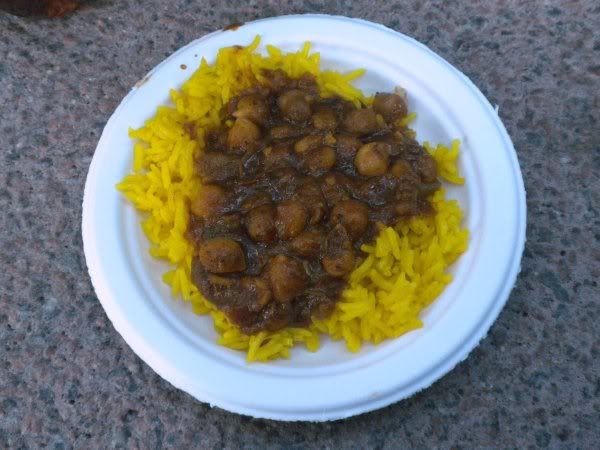 Chana masala with saffron rice from New Asian Village. This is the best saffron rice I've had. I've only eaten at New Asian Village once, years ago before I even liked Indian food. I'd love to go again, but it's very expensive.
Keegan's chicken tiki with garlic naan bread, also from New Asian Village. Best naan bread of my life.
Deep fried ice cream. Yum oh yum. It's like having apple crisp with ice cream, but you don't have to put up with the apples.
Vegan salty "chicken" from Padmanadi. It was delicious, but a little tough. Padmanadi is Edmonton's best vegan restaurant, and this is the first I've tried off of their menu. I've been wanting to go for ages, and it's time I check out the restaurant.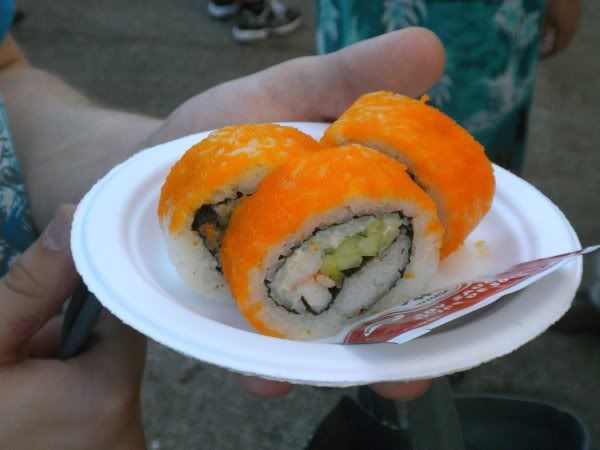 Keegan's sushi with fish eggs. He offered me some but ew, fish eggs!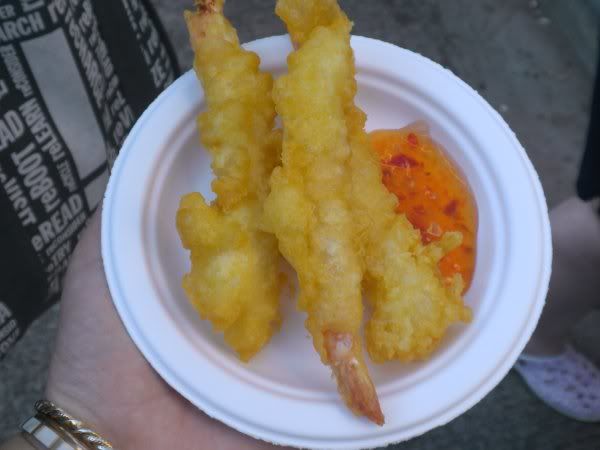 Shrimp tempura. I'm taking a break from vegetarianism, and boy did I enjoy this shrimp. I still prefer zucchini tempura though.
I forget what this is called but it was so good! It's a shot of espresso, with vanilla gelato, whipped cream, and chocolate sauce. Best dessert ever, too bad I had to split it.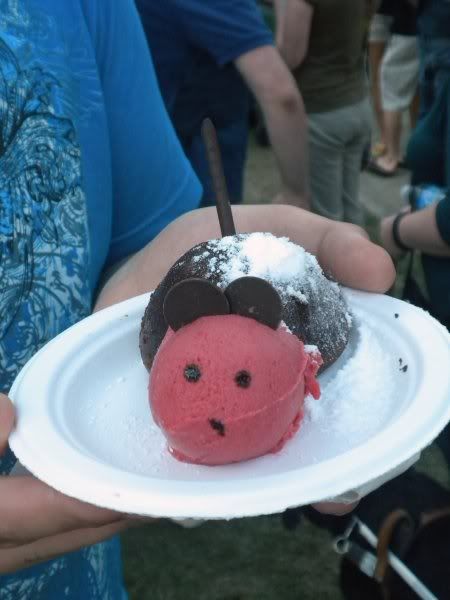 Chocolate lava cake with raspberry sorbet. While cute, this was the least delicious food of the evening.
I also took photos of my outfit while we we at A Taste of Edmonton, but they're on my friend's camera. I'll post those as soon as I get them.