I'm really excited to introduce a new weekly feature here on the ol' blog, Make-up Monday! I've gotten very positive feedback on my make-up posts in the past (thanks everyone!) and have been wanting to introduce a weekly feature for a while, so this works out perfectly! This is no subtle look, but I thought it was a lot of fun. I apologize that my bangs are super messy in the first few photos.
After applying Quo Mineral Sheer Tint tinted moisturizer in Porcelain, I apply
Smashbox Skin tint in Tint
to the apples of my cheeks. Smashbox Skin tint is a really nice cream formula that can be used on your cheeks and lips.
I blend the blush using my fingers and apply Mac Select Sheer Pressed Powder in NC15 on top of everything.
On to the eyes.
1. Mac Cork
2. Mac Hey (part of Fafi Eyes 1, but not LE)
3. The white from the Lise Watier Vintage Moderne Palette
I apply the white under my brows and on the inner corner of my eyes as a highlight, apply Cork across the lid, and dab Hey on the centre of my lids.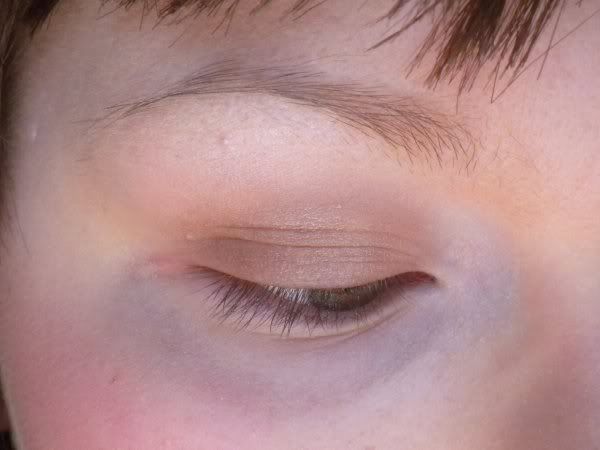 Time for teal! I found this pigment at Save on Foods for a few dollars and it is a wonderful colour and formula. I take an eyeliner brush, spritz it with water, and dip it into the teal pigment. Then I apply it under my eyes.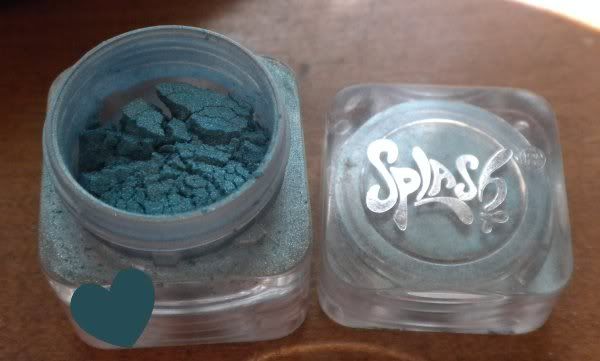 Using my Prestige liquid eyeliner in Azure, I draw on the winged liner.
After I've got a nice shape I like, I bring the teal out underneath so it is part of the 'wing.'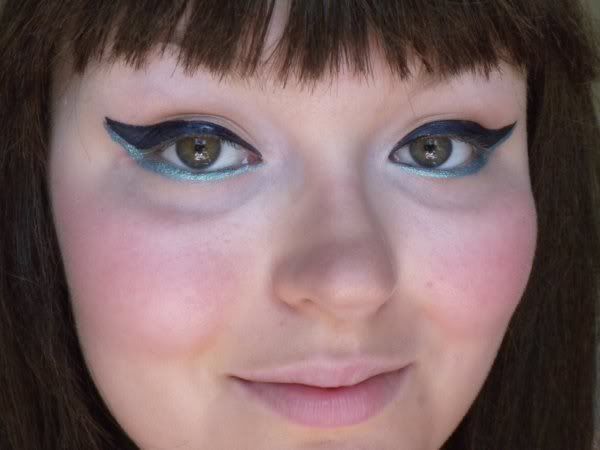 Finally, I apply some mascara and lip gloss and the look is done!