...are thrifting and floral. Could you guess? :)
Today kind of alternated between fun and miserable. It would have been a lovely day but the heat and mosquitoes were horrendous, making me wish I hadn't even left the house. On the way home, I had to wait at the bus stop for over half an hour, there were so many mosquitoes that I had a panic attack. Even an hour after getting home I ended up crying just because I was still so overwhelmed. This might seem like a bit much of a response, but you must understand that there were a
lot
of mosquitoes,
much
more than my city usually sees, I'm the type of person who is incredibly attractive to mosquitoes, and I have anxiety.
However, in between screaming, hyperventilating, scratching, and swatting, Keegan taught me how to knit and we went to Value Village. Thrifting is much less stressful wen you're not looking specifically for clothes.
My outfit: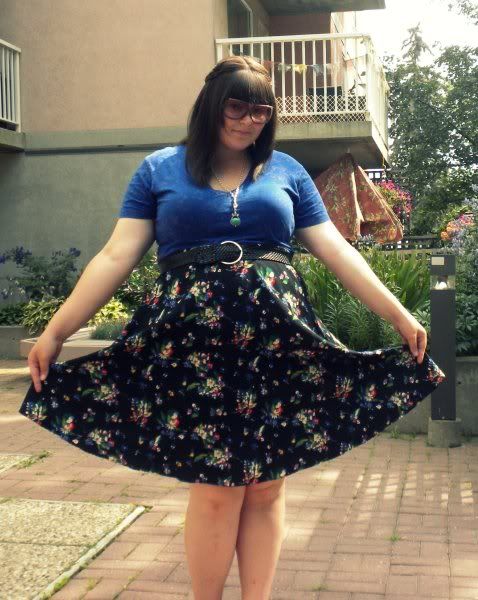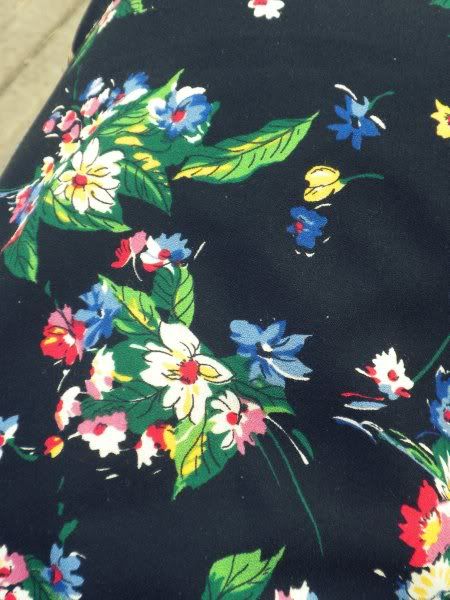 Lapis acid wash t-shirt - American Apparel unisex size L
Skirt - thrifted
Belt - thrifted
Vintage turquoise necklace - gift
Sunglasses - Forever 21
A few of my purchases:
This is the first time I've thrifted tights. I haven't tried them on yet but hopefully they fit.
Also only for $1, the cashier was impressed at my find.
My favourite purchase, these cute floral glasses. Set of 6 for $5. They're oh so pretty.