Last night Keegan took me out for Japanese food. I haven't eaten much Japanese food, but all of my friends are Japanophiles so it was bound to happen.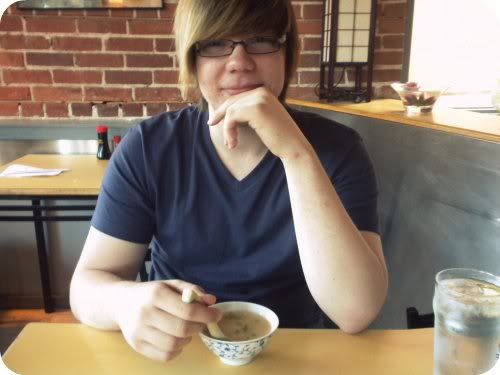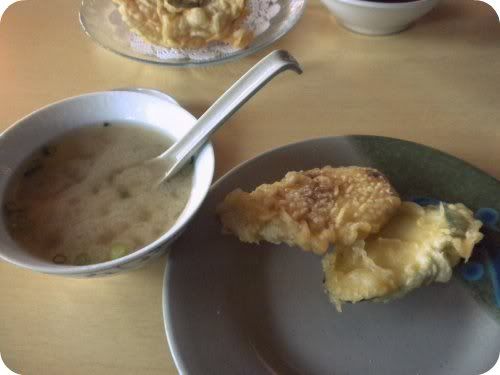 Miso soup and veggie tempura. Yum!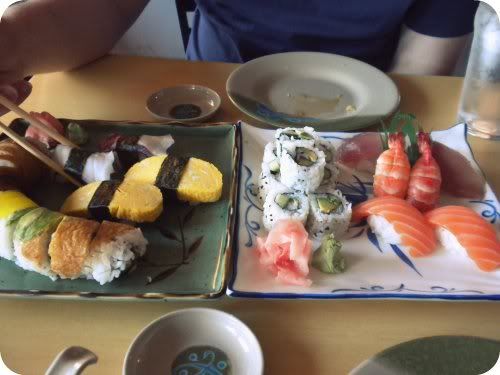 Sushi is much more intimidating, especially because I hold my chopsticks improperly.
After dinner we went to
The Tin Box
, one of my favourite places to browse. I came across this adorable little alarm clock that I
need
for my dorm room. It hooo's to wake you up!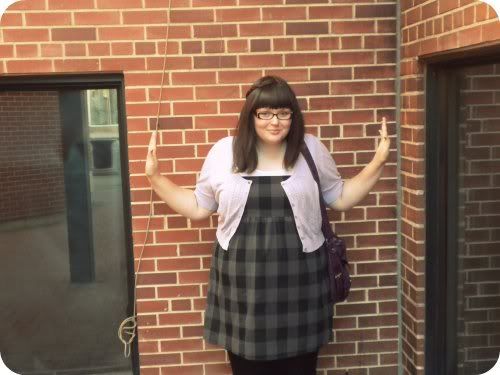 These jeans are tight in a comfortable jegging type of way.
I finally had to get rid of these shoes, they were just so worn out.
This beautiful vintage broach was given to me by my parents for Christmas.
Dress - The Jean Queen, size 20
Super skinny jeans - American Eagle, size 18
Cardigan - Old Navy, size XXL
Flats - American Eagle, size 11
Broach -
Black Swan Antiques & Collectibles
We went to a nearby park, where this little rabbit was hanging out.