I went out for a Japanese lunch today with a friend. I cannot get enough of Japanese food right now, so delicious. Buuut, I really need to break this expensive habit of eating out.
Here's a really casual outfit, but I though the details added to it well. Jeans and a t-shirt are casual outfit staples, I'm not even going to try and pretend I don't wear them.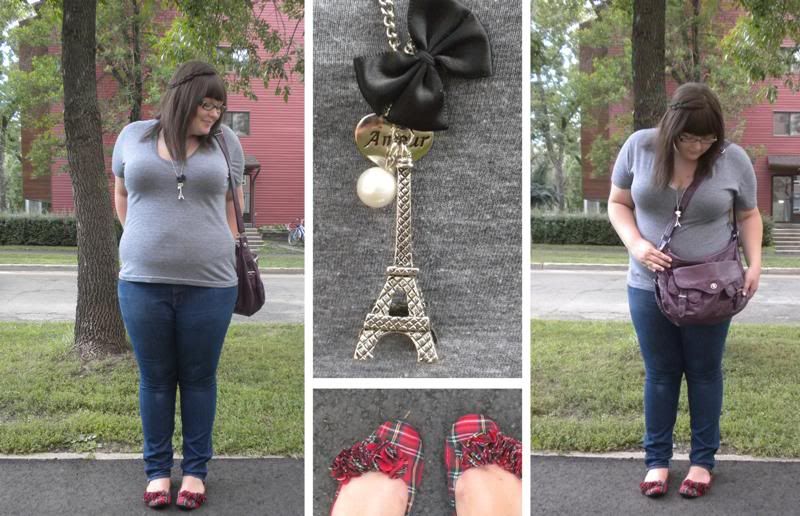 T-shirt - American Apparel unisex size XL
Jeans - Old Navy size 18
Necklace - Spring
Shoes - Payless size 11
Purse - the Tin Box
After lunch, we popped into Flirt Cupcakes, where I tried their cookies and cream cupcake for the first time. It was incredibly delicious, there was even an Oreo cookie baked in!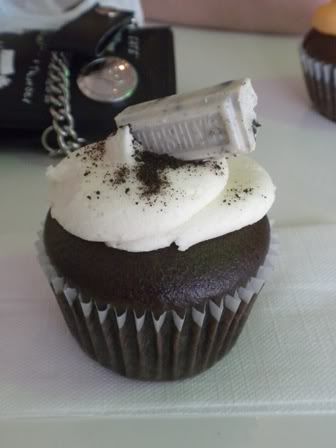 Trying to pick out a top today, I realised I don't have a lot of tops that I can wear with jeans. I have mini-dresses to wear with tights or leggings, shirts that are too short to wear tucked into high-waisted skirts, and tees that should probably stay in the house. Because of my long torso and large tummy, I need shirts with at least a 27" length, preferably closer to 29." I feel too old for a lot of graphic tees, and to young for button-up shirts. I guess what I am looking for then is basic, but cute, knit tops. Here a few I'd love to add to my closet, all from Lands' End.