I recently got asked a question about my skincare routine on
Formspring
, and I often get compliments on my skin, so I thought I'd include a bit of skincare with this week's Make-up Monday.
First I wash my face with
Neutrogena Deep Clean Facial Cleanser
. I use two pumps, and rub it between my hands with a bit of water to make a foam.
All clean!
Then I spritz my face with
Lush Tea Tree Water Toner
. I spritz a handful of times, making sure I get all of my face, and then wait a few minutes to let it dry.
Next, I apply
Neutrogena Oil-Free Moisture for Combination Skin
. One pump is enough, and I apply it all over my face and neck.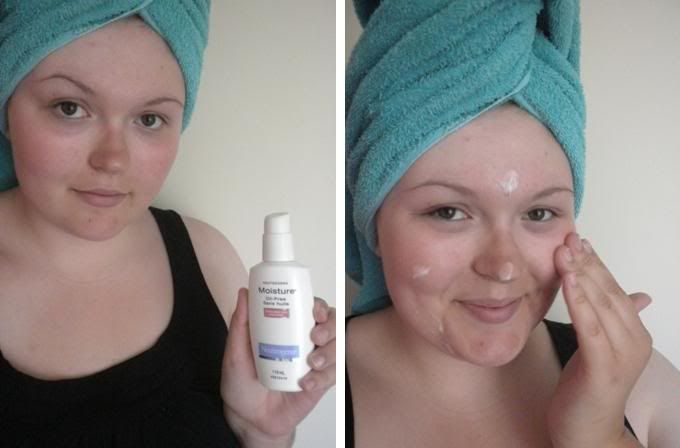 If there are any spots that still feel dry, I apply
The Body Shop's Aloe Soothing Day Cream
just to the dry places. The little creases by my nose always get the driest.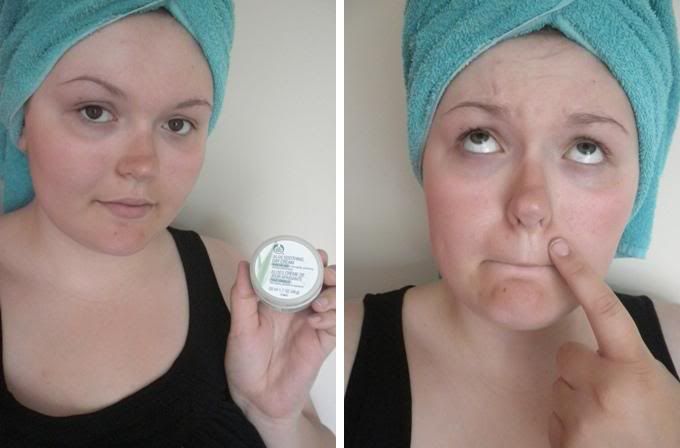 My face is moisturized, but I can't forget my lips. I use Blistex Ultra Protection with SPF 30. It has a nice, light, unoffensive, non-medicinal scent (which matters a lot for me) and it makes my lips feel great. There, my lips are kissable!
I like to wait and let my moisturizer sink in, so during this time I usually do my hair. This look is what I consider to be the minimum when I wear make-up. It's very basic, quick, and easy.
I apply Mac Select Sheer Pressed Powder in NC15 all over my face. It doesn't provide much coverage, but it prevents shine and makes my skin feel silky.
Then I grab my Lise Watier palette. I apply the blush to the apples of my cheeks and the white eyeshadow under my brows and to the inner corner of my eyes. By highlighting, you automatically make you eyelids appear darker, so I don't apply any more eyeshadow after this.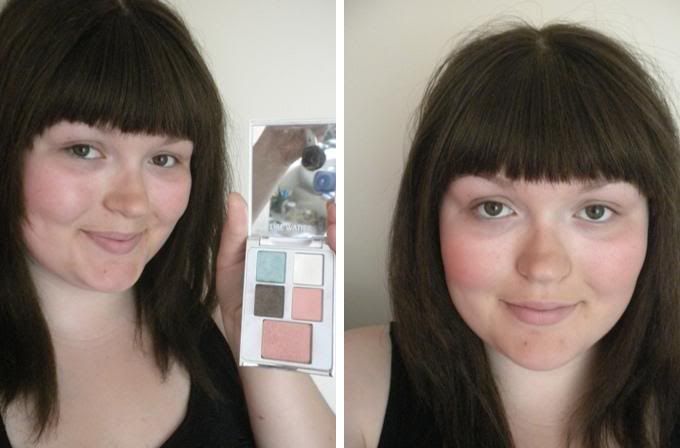 If there's one thing I have a surplus of in my make-up bag, it's brown pencil eyeliner. I grab any which one and lightly line my upper and lower lash line.
Then I curl my eyelashes and apply my favourite mascara,
Rimmel Lash Maxxx in Black
.
All done!