A few days ago my friend asked me to do a post on my make-up collection, and I thought that'd be perfect for Make-up Monday. I do not have a lot of make-up. While I'm certainly not lacking, I also don't collect make-up in the same way that a lot of other people do. I own make-up, sure, but it's not exactly a collection for me, y'know? I don't want eyeshadows in every colour of the rainbow, or every LE lip gloss MAC puts out. I just want products that work for me, that I like and like to wear. Having too much in my make-up bag is one of my biggest pet peeves. I only want products that I use at least semi-regularly. I also don't experiment too much with make-up. I did that when I was younger, but now I know what I want in products and in an overall look. This makes it easier to keep a more minimalistic make-up bag. My make-up collection includes a mix of drug store brands, and higher end brands. In grade 9 and 10, I bought a lot of MAC make-up. I was young, had a job, and thought that the brand of make-up I used had some sort of deeper meaning. It doesn't. Often, high end brands are of higher quality, but if a product works for you, it doesn't matter the brand. All of that being said, here is my make-up collection. Because I'm posting literally everything I own, I am not including product descriptions, but if you have any questions about a specific product you are more than welcome to ask in the comments.
First off, I have three different make-up bags. The small purple bag I keep in my purse, and holds my powder and lip balms, as well as bobby pins and the like. The mid-sized bag contains products I use most frequently. They largest bag contains everything else that I don't use as frequently, things like coloured eyeshadow, bright blush, and red lipstick.
Eyeshadows: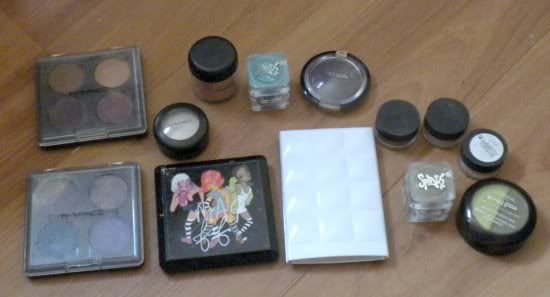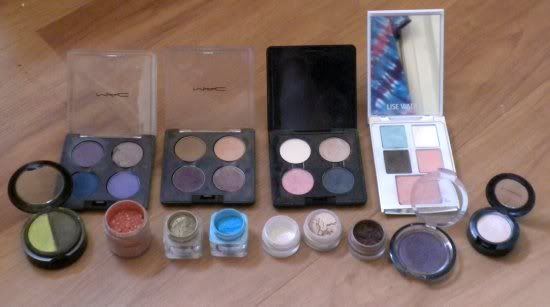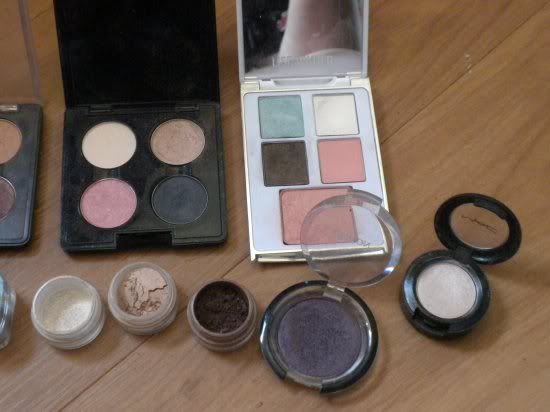 Eye stuff:
Lips: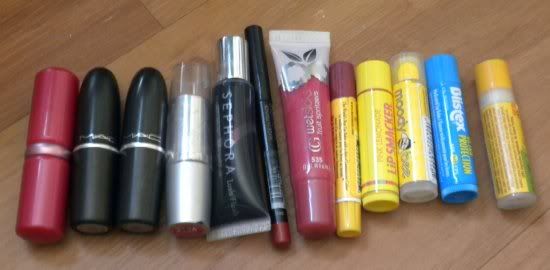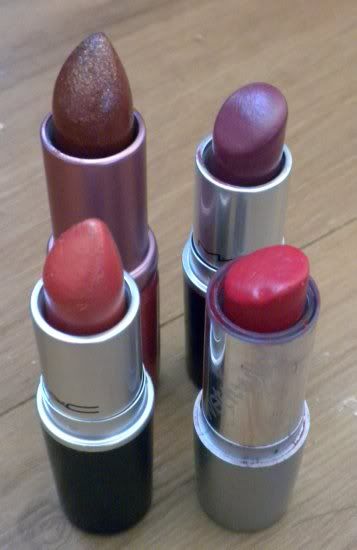 Face: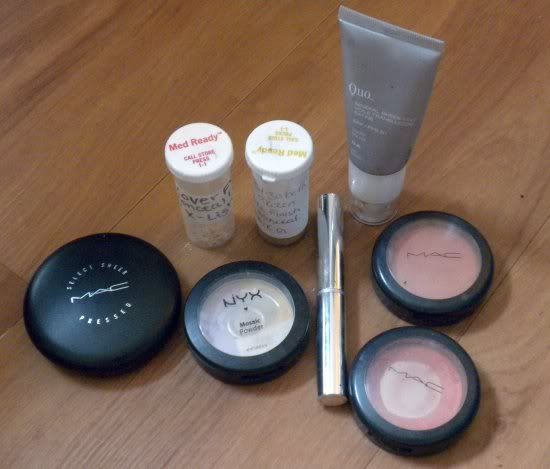 Brushes:
There you go! That's everything in all three of my make-up bags. Just in case that didn't tickle your fancy, here's the make-up I'm wearing today.