This past weekend I was lucky enough to finally get out of the city. My parents and I visited Dawson Creek and Grande Prairie, visiting two of my great aunts and just enjoying the lovely Peace Country. Here are some outfits I wore on the weekend. I know mirror pictures are a bit of a cop out, but they're the easiest option when you're in a hotel.
First up is what I wore for an eight hour car ride from Edmonton to Dawson Creek, BC. I know I look a bit dishevelled, but I normally look much worse after such a long drive.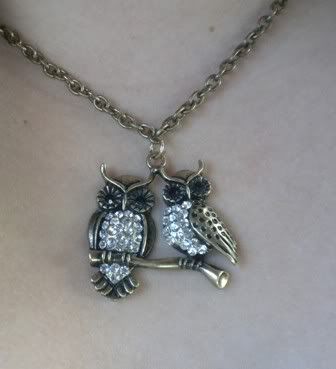 Dress and leggings - Old Navy size XL
Cardigan - Alloy size XXXL
Sandals - Clark's via the Shoe Warehouse size 12
Necklace - Forever 21
What I wore around Dawson Creek, being a tourist and visiting family.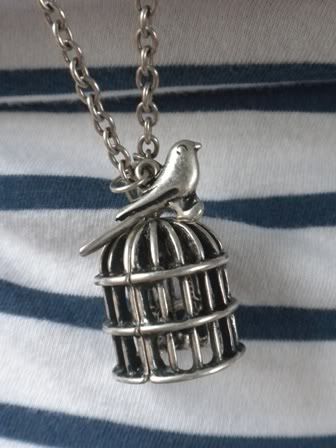 Jeans - Ricki's size 34 (these developed a huge hole that day and I had to toss them)
T-shirt - Old Navy size XXL
Necklace - Forever 21
What I wore to go to the Dawson Creek Art Gallery, and for the car trip from Dawson Creek to Grande Prairie.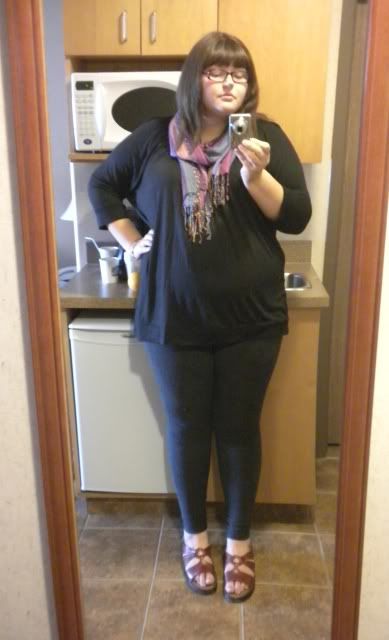 Leggings - Old Navy size XL (same as above)
Top - Walmart size 4X
Scarf - local store in Dawson Creek
Tomorrow morning I'll show you some of my favourite places in Dawson Creek, as well as a few things I bought there. I was going to do it all in one post, but it was just too many photos.