Last night I went out for dinner with my friends for an end of high school type thing. It was really fun, and nine people came out (everyone who hadn't already left on holidays). We went to Boston Pizza because it was the only thing we could agree upon, and it was delicious.
Here's my make-up of the evening. Nothing special, but I thought it was nice.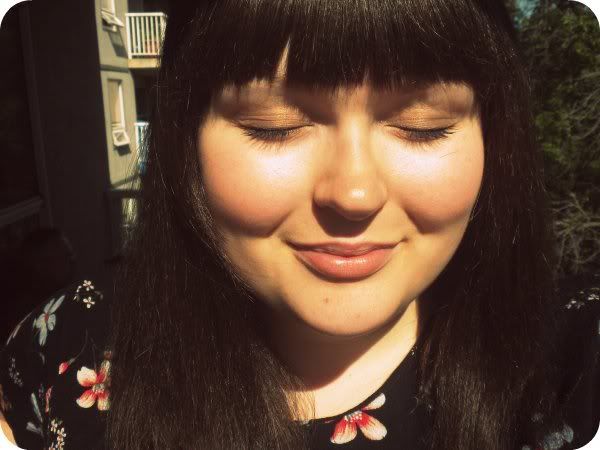 And my dinner. I had the baked seven cheese ravioli with pomodoro sauce, and the chocolate explosion for desert.