To totally emulate the
vlog brothers
: This post comes to you in 7 parts.
Part 1: fruit.
Nothing's more refreshing than fresh fruit on a summer day. Oranges, watermelon, berries. Yum! This orange was so delicious I couldn't resist
actually
eating it after the mini photo shoot.
Part 2: curry.

The other night I made chickpea curry for dinner. The one time I followed a recipe was a (disgusting) disaster, so I just take the improvisation route. I know what spices go in curry and I'm a decent cook, so it turns out well. This time I added plain yogurt while cooking to create more of a sauce. De-licious!
Part 3: glass beads.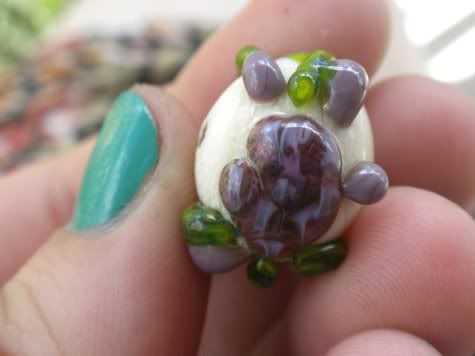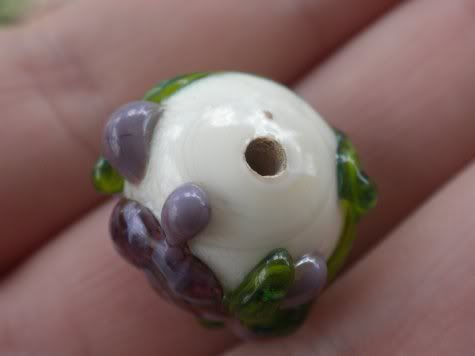 My girlfriend made this beautiful glass bead for me. It's not supposed to be any particular type of purple flower, but I am certain it's an iris.
Part 4: belly dance.

I can't believe I forgot to mention this, but I just finished taking an 8 week belly dance class with my girlfriend. She's taken many a belly dance class, but this was my first time. It was a lot of fun. I'm not always a fan of exercise, but belly dance was different: it felt like a great work out with making be grumpy, sore, dizzy, or giving me a migraine. Not to mention that I felt super sexy.
Part 5: re-fashioned jewellery.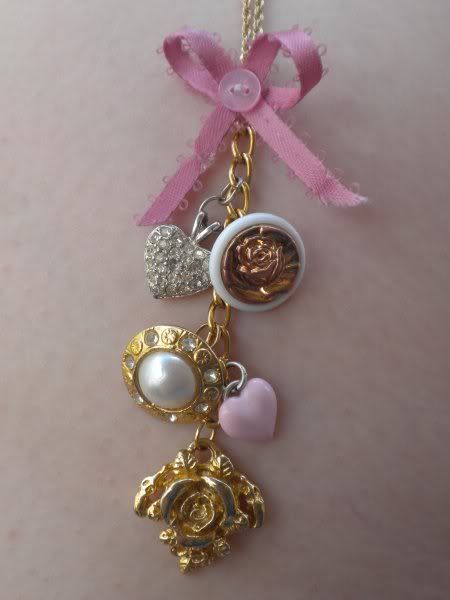 I finished my 'romantic clusters' necklace. I'm happy with it, I think it is so darling. I wore it to school today and received a lot of compliments from my friends. I really appreciate the opinions of my readers, but y'all know it makes me week in the knees when I get compliments in real life.
Part 6: school's out!
This morning I wrote my last final exam. Now just to wait for my diploma to come in the mail. I'm not technically done though, as I have to take summer school Phys Ed 10. More on that later though, I just hope I survive. But really, I work so super duper hard on pottery and academics and I just need to grit my teeth and make it through the two weeks. The point, however, was that I'm done high school! Kind of! And it's officially summer break!
Part 7: shorts.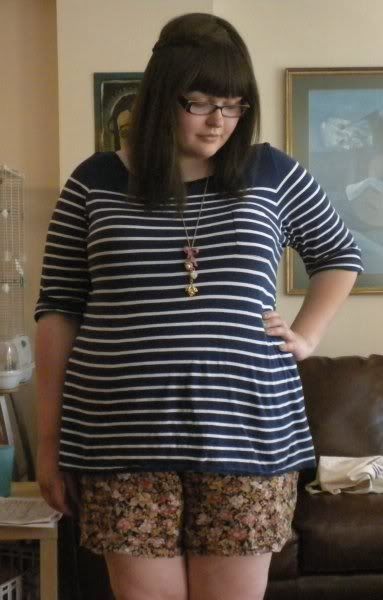 It was so hot today. After my exam I went out for lunch with my friends, and as soon as I got home I changed into a pair of house short (y'know, like lounge wear). It's great to be breezy. I'm getting more comfortable showing my legs, and
the floral pattern
on these shorts is to die for, so I think I'll try to wear them in real life this summer.