Yesterday I wrote my calculus exam, and I think it went pretty well. It is fortunately not weighted too heavily, so I don't have anything to worry about. After my exam I went over to a friend's house, where we studied for our social exam, ate lunch, went shopping, studied some more, took his dogs for a walk, ate dinner, studied some more, and played in a kiddie playground. It was a lovely day, but I got more than a few mosquito bites.
This is dress is a really nice stretch cotton, but as you can see it shows off my tummy a bit more than my other dresses. I think I'm alright with that. While we were on Whyte, someone called out "I love fat girls!" from their moving car. While I didn't shout anything back all I could muster was "I love fat girls too." Oh well, he probably really does love fat girls but it too busy being a street harassing douche to act upon it.
I was wearing a different scarf in the morning, but Keegan bought this vintage scarf for me while we were out and about.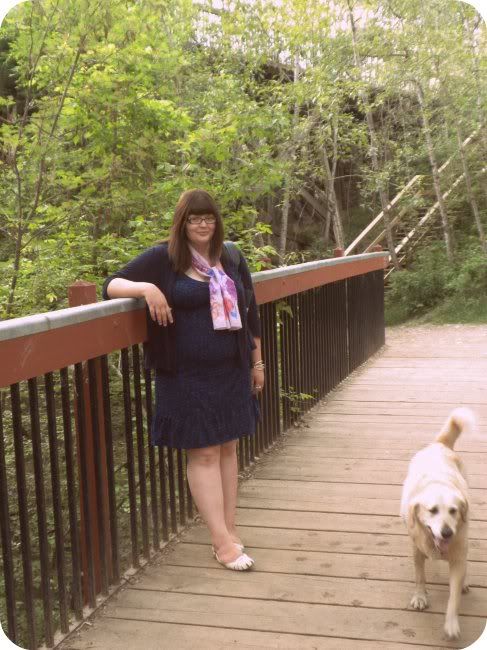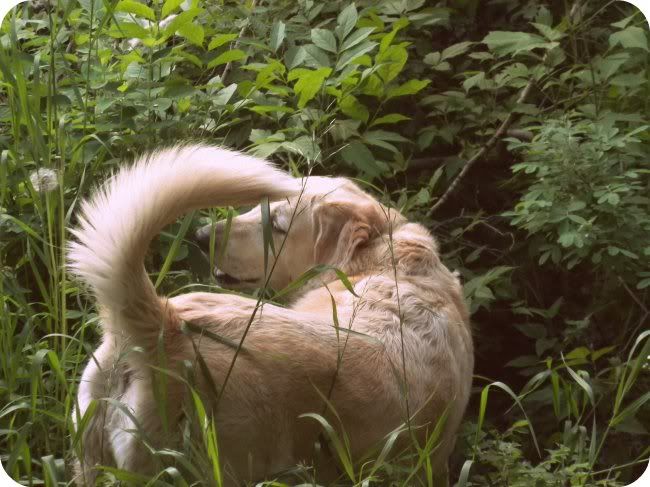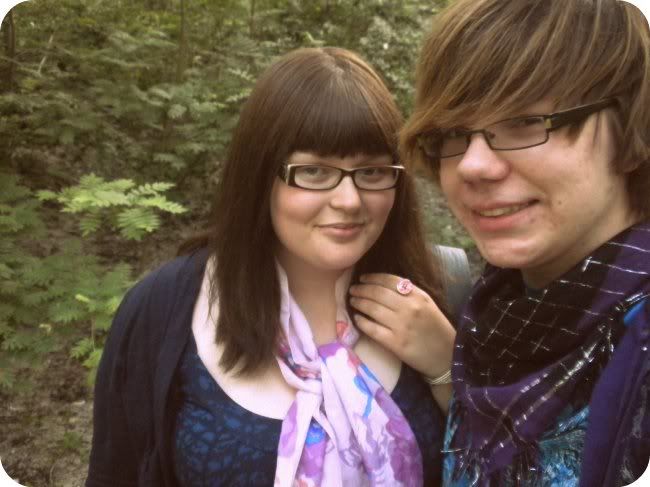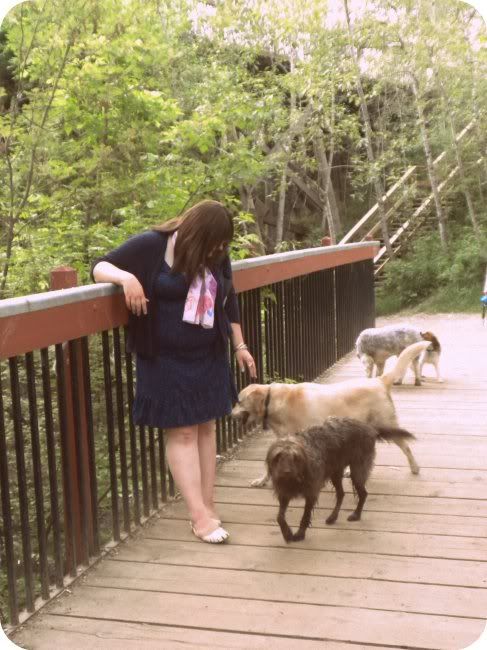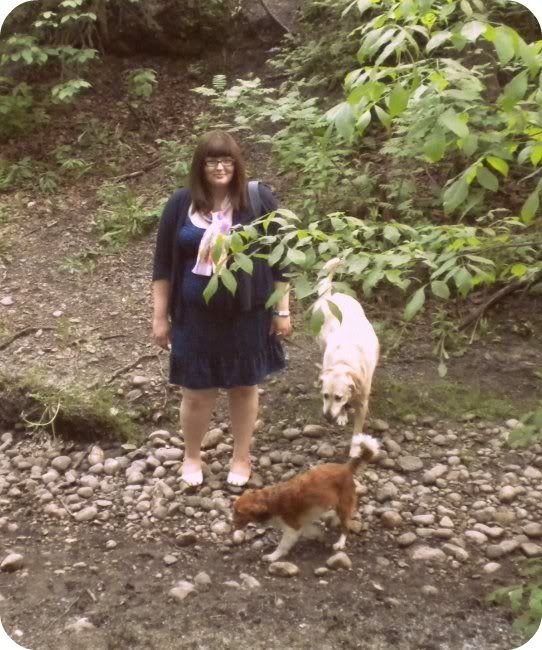 Dress- thrifted, size XL
Cardigan - Joe Fresh, size XXL
Scarf - vintage via Divine
Flats - Payless, size 11
Bracelet - thrifted