Edmonton doesn't normally get much rain, but it has been raining on and off for the past month. I love it! Everything is so green, the air smells great, and it gives me the opportunity to carry this fabulous umbrella I thrifted a few years ago.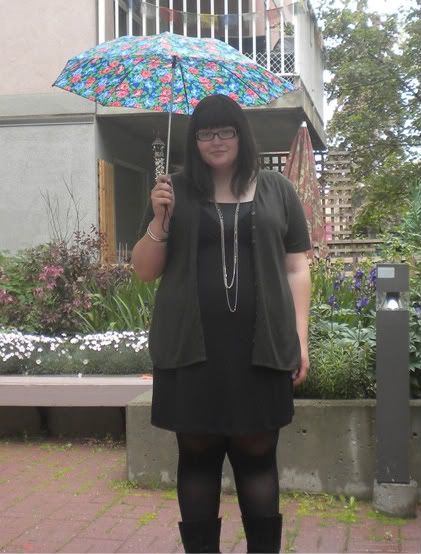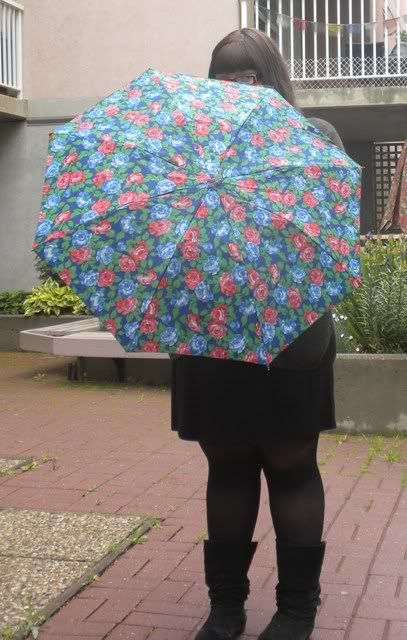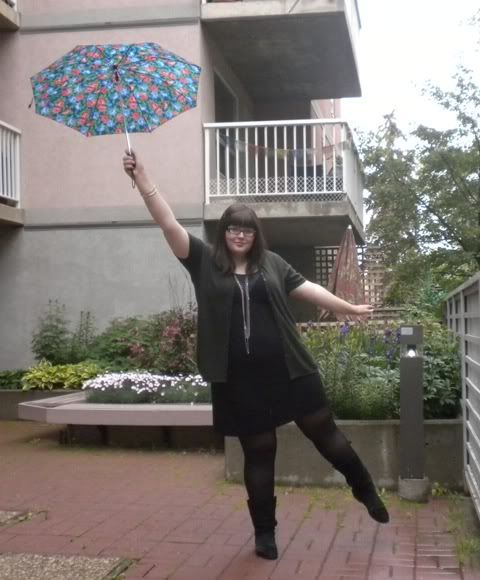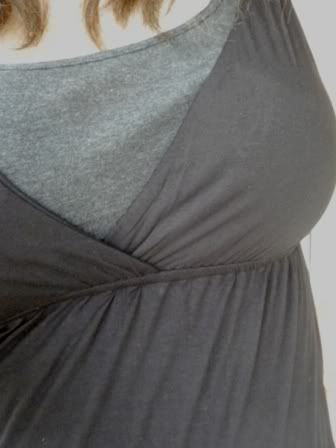 This dress is one of my first purchases from
Joe Fresh
, a Canadian brand sold at Superstore. I don't shop at Superstore for groceries, so I've never come across this line by chance, but I figured it was time to give it a try. The price and quality is comparable to Old Navy, maybe a bit lower on both counts. I purchased the dress for $19. The sizing, however, runs much smaller. Although they seem to technically carry up to size XXL, many items only had sizes XS-L available. Furthermore, a lot of their cutest items are very structured. Overall, Joe Fresh doesn't seem super fat-friendly. I am happy with the items I picked up though. This dress, in an XL, fits nicely and is very cute. The fabric of this dress (95% rayon, 5% cotton) is quite clingy, and so it's not ideal for layering over top of other items. I think this dress would be a perfect swimsuit cover-up. I will probably save this dress for a hot summer's day, when I can throw it on with a lightweight cardigan and sandals.
Cardigan - thrifted
Boots - Naturalizer, size 11
Tights - Addition-Elle, size 3X
Tank top - Old Navy, size XXL
Necklaces - free from the Re-Use Centre
Bangles - Penningtons