Yesterday was Edmonton's LGBTQ Pride Parade and Pride Week Kickoff. It was my first year actively participating, and I walked in the parade! I spent the day downtown, and had so much fun. Because I went on my own and relied on the old standby of running into people, I ended up making some new friends. Including someone who works at the grocery store right by my house, and also stumbled across my blog. If you're reading this, hello Brent! Did you know there are approximately 220 people on Facebook with your name, or variations there of?
I had no idea what to wear, until I decided to give this too-small thrifted skirt a second chance. Worn as a dress with a belt, I think it was the perfect not-costumey-but-still-fabulous outfit for Pride. It was such a busy day that I didn't get a chance to take proper photos of my outfit. I can't
not
share it though, so here are my best attempts.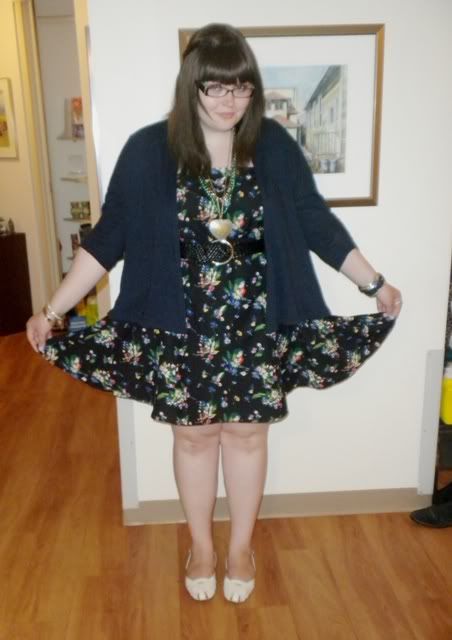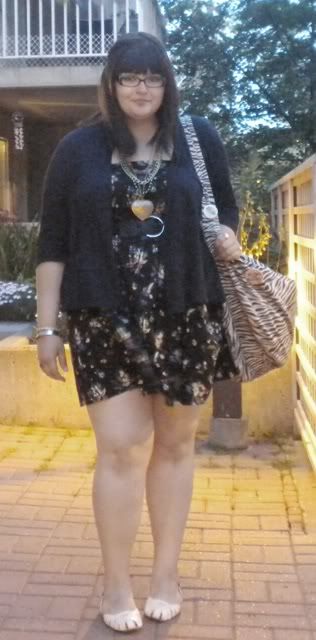 I feel like a jerk because I so obviously edited somebody out of this photo, but the lighting is perfect!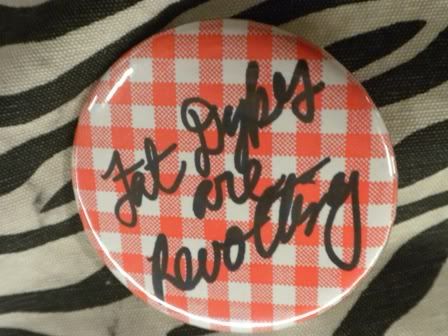 This navy cardigan is the second item I purchased from the Joe Fresh line. It's a size XXL and was $16. I love it! It's 100% cotton and incredibly lightweight, making it the perfect layering piece for summer.
Belt - thrifted
Heart pendant - Urban Outfitters
Zebra-print bag - Old Navy
Shoes - Payless, size 11
Alberta button -
Earth's General Store
Fat dykes button - self-made
And just a few photos from Pride: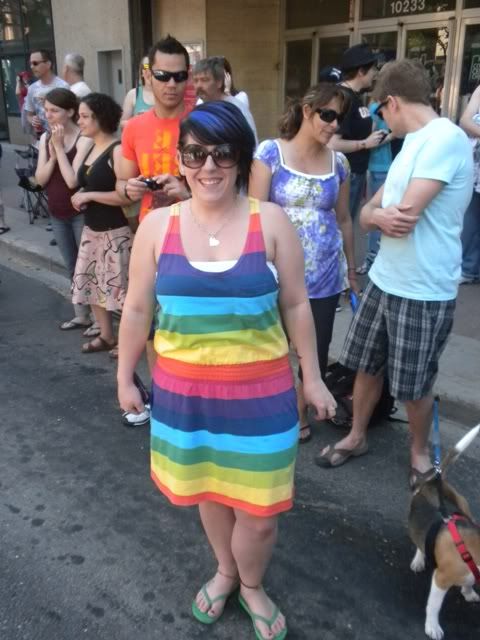 I loved her dress, it was too cute!
I'm a sucker for a cute umbrella, and I love that this one had more than the basic ROY G BIV colours on it.
ETA this photo from the parade:
This is the youth group I'm always referring to! I do not know why I'm flailing.