My summer is starting off fabulously. Today I was woken up at noon by a phone call from my friend Sonya, who was just outside of my apartment. I let her into the building and got ready as quickly as possible. Sonya really is the nicest person ever, and I love her so much. Her family owns a popular Indian grocery store and she works a lot, so it's always a treat to see her. It also doesn't hurt that we have the same name.
Once I'd prepared myself for the day, we headed over to
Remedy Cafe
for lunch. Remedy is a coffee shop that also serves Indian food and alcohol. Funnily enough, the owner of Remedy buys groceries for the cafe at Sonya's store. I really love Indian food, especially because it's so vegetarian friendly. (I'm not going to quote The Office here, but you can in the comments if deemed necessary.) Remedy also has the best chai ever, and their iced chai with whole milk is perfect for a hot day.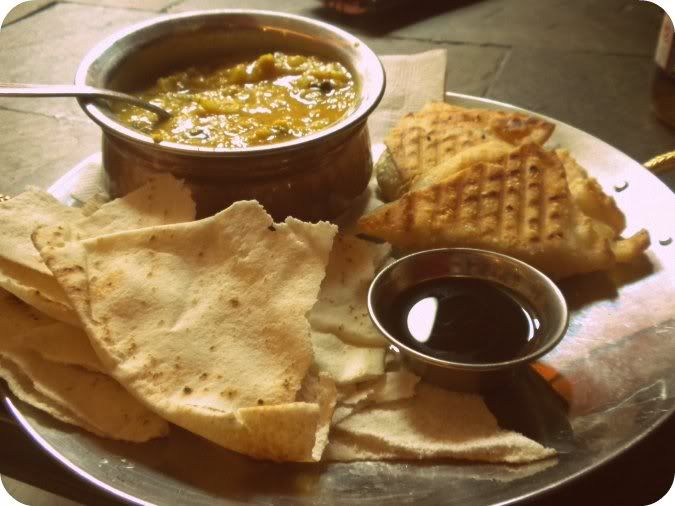 I ordered two vegetable samosas with dahl and chai, all for $11.50.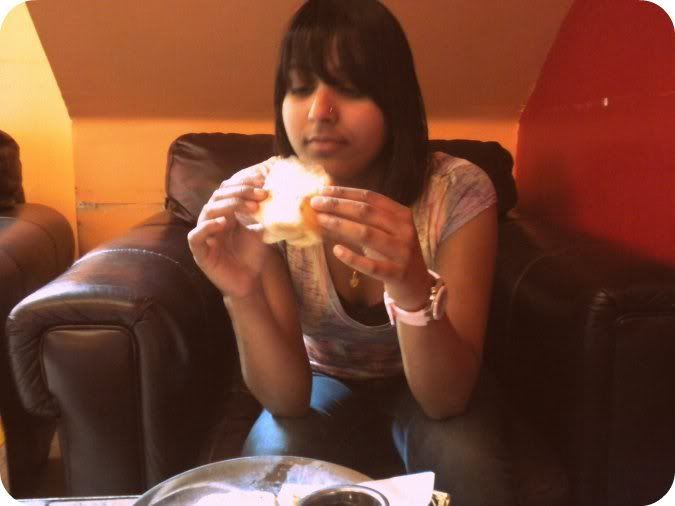 Their walls also feature art from local artists, and this painting was one of my favourites.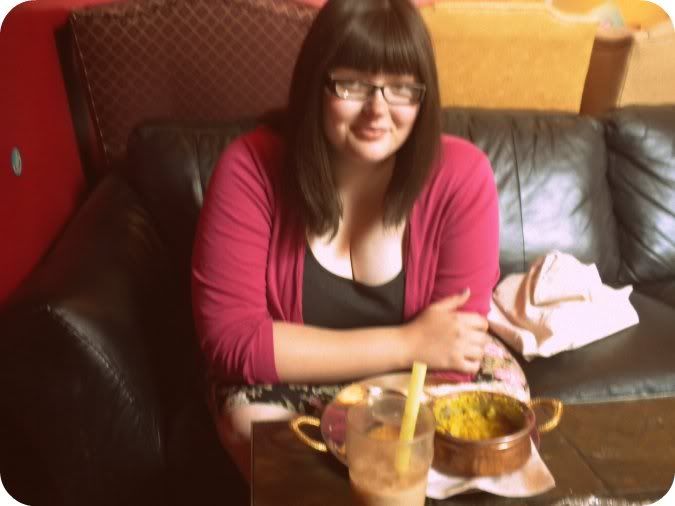 After lunch, Sonya purchased a few gifts and then we took photos in a nearby park.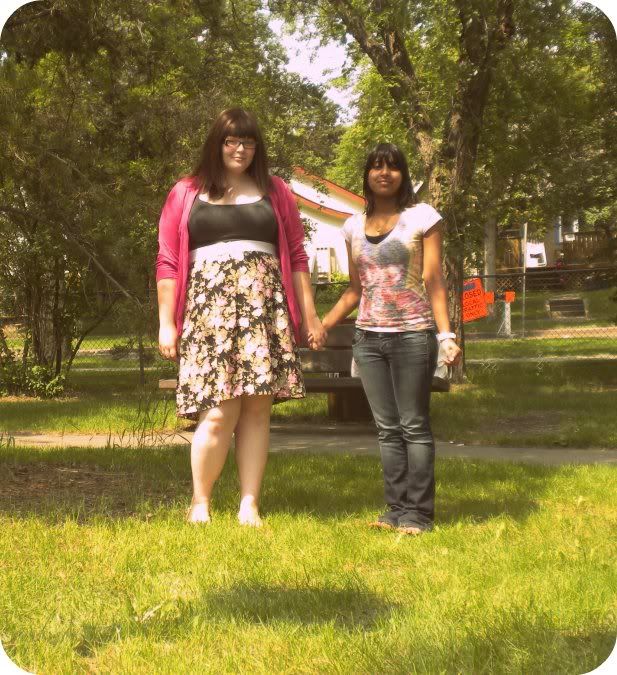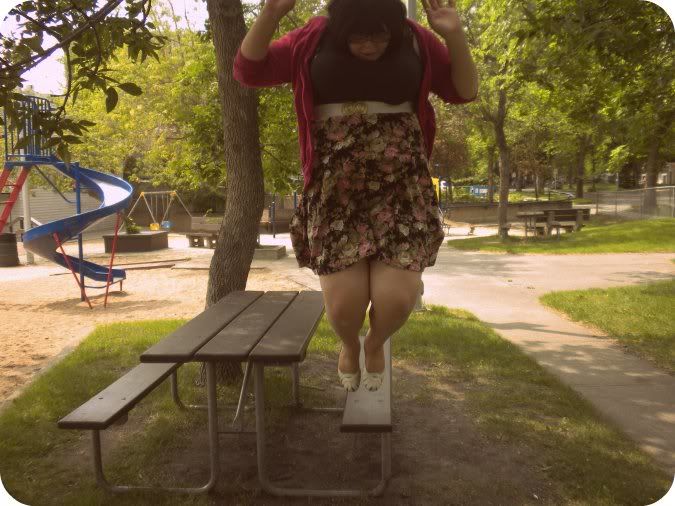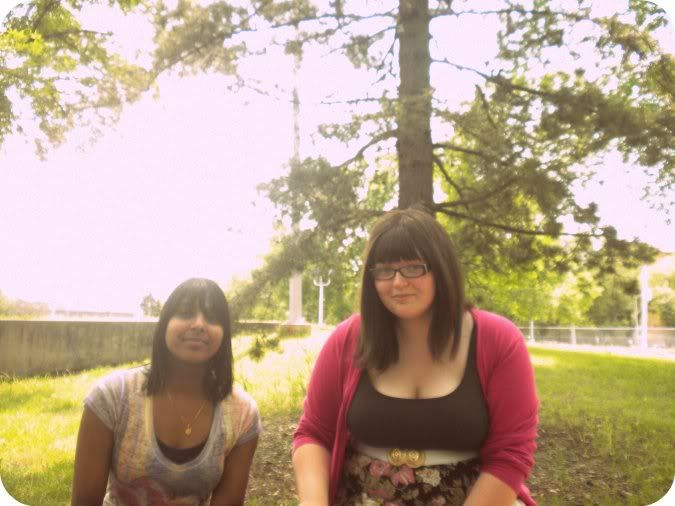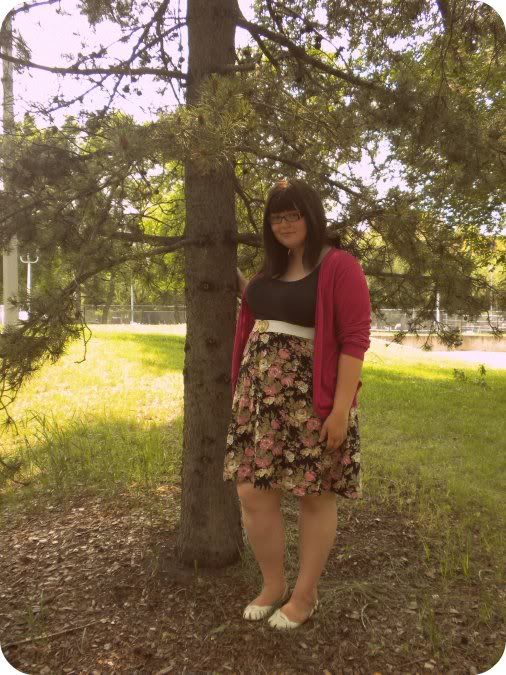 The lightweight 100% cotton, perfect-for-summer cardigan and the tank top are both from Old Navy and size XXL. The skirt is thrifted, the belt is vintage, and the shoes are from Payless.